Message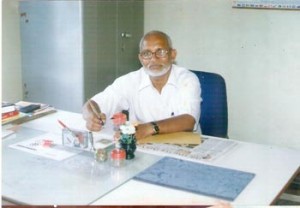 Knowledge in 'To-day's world is in "speed mode." Educational institutions are mushrooming all over, but ultimately it's the quality of end product which will determine whether we are 'IN' or 'OUT' of the race.
It is possible to reach one's goal but in order to retain the level of success, one needs to work harder. It is our vision to sail beyond the sunset' through uncharted seas. What will get us there is innovation, grit and hard work.
We hope to reach greater height in the years to come.
Grammar Academy has been opened with classes from Nursery to Std. VIII with English as the Medium of instruction and co-education system. Gradually, it will be developed into an Intermediate college.
Aims:
To guide pupils in developing their hidden talents through comprehensive education.
To enable pupils to understand their social and national responsibilities.
To Inculcate good habits and moral values besides academic excellence and intellectual development.
To instill positive attitudes.
To provide meaningful and quality education.
It is our prayer that our students go out in to the world with the strength, not only to survive but to remain beautiful HUMANBEINGS.